Checkbook Partners with Ace+
Posted by Checkbook on Jun 13, 2019
Checkbook Partners with with Ace+, a major mystery shopping company with over 300,000 professional evaluators throughout the United States and Canada
---
Accounts Payable Made Easy
Digital Checks offer a clear financial and operational advantage for businesses. Our solution provides Instant delivery, online deposit, and next-day settlement, at a fraction of the cost of other payments providers.
No more stuffing and stamping
To send a Digital Check simply enter the recipient's name, email, and the amount - that's it! The recipient will receive an email of their check that they can instantly deposit, or print if they choose. Have multiple recipients? Upload a CSV file and send hundreds or thousands of checks instantly.
Easy Integration with your existing ERP
Our RESTful API can be easily integrated with only a few lines of code. We also offer plug and play integrations for Quickbooks, Xero, AccountingSeed, Yooz and more.
Easy Onboarding
The convenience of Checkbook is that recipients do not need a Checkbook account - no need to signup, just an email address. We take care of the rest with instant bank account verification for on-the-spot deposit - or they can print a paper check, if that's their preference.
"We started using Checkbook in January because we had an attempt at fraud on our account. They tried to cash $60,000 of checks! So, we moved really quickly and didn't have time to do as much research as we would have liked, but I am so happy that we took a chance with Checkbook. They have been so wonderful and easy to work with.
I can process payments via Quickbooks. I import my shopper payroll from Shopmetrics into quickbooks and then click on "pay bills" and click "print later" and it automatically sends the payments. If the shopper has requested a paper check, I can just take their email out and Checkbook will automatically send a paper check. I now pay most of my bills that I write checks for with Checkbook. I can now process payments in about 5 minutes, no matter how many I want to send out.
As far as I'm concerned, Checkbook is easier for internal tracking than PayPal ever was. We used it a few years ago and it was cumbersome to process payments and have it integrate with my bookkeeping. I have been very happy! The shoppers are also happy, so it's a win-win.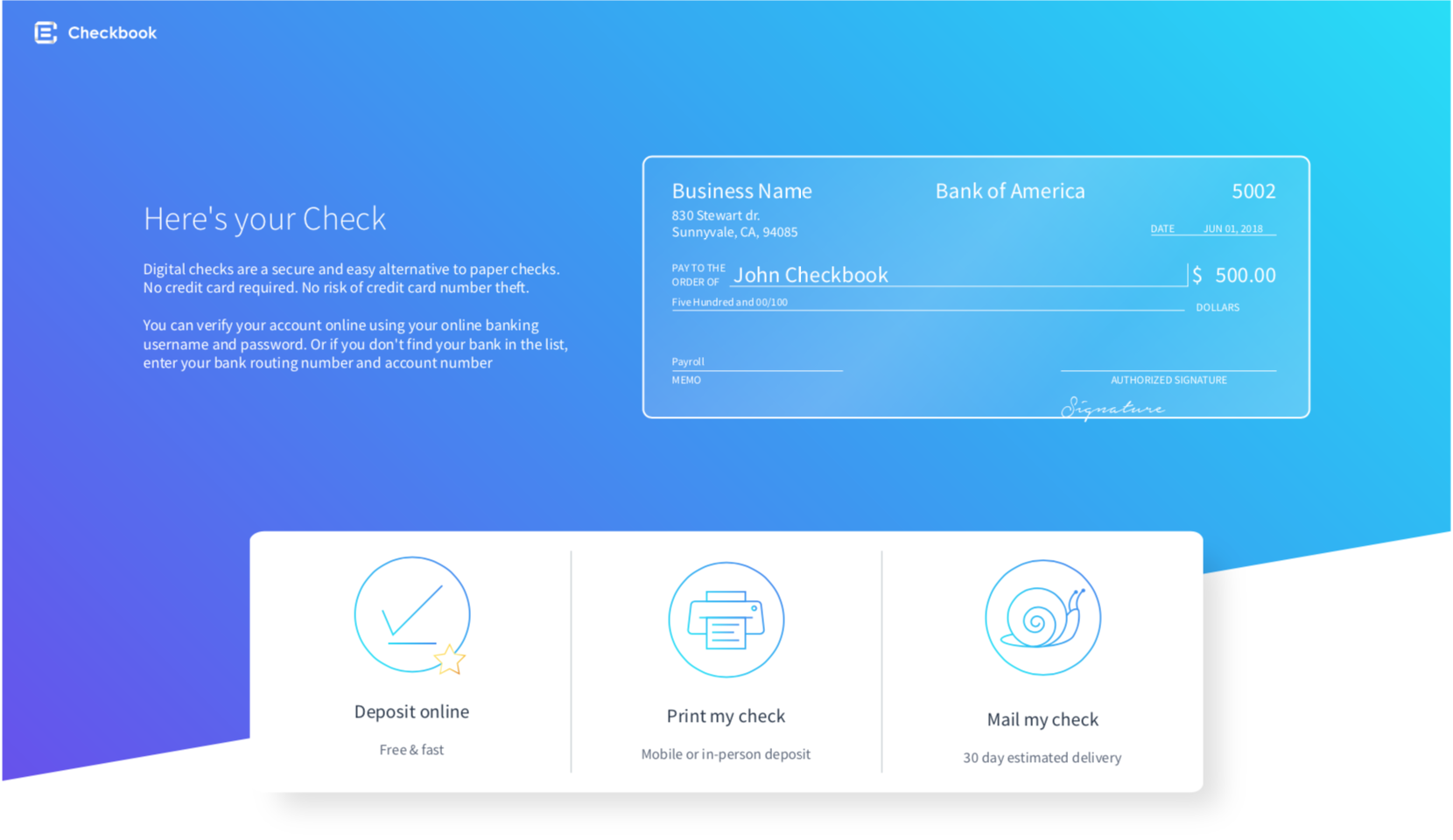 Recipient side
Recipients instantly receive their check via email and can choose between depositing their check online, print for in person or mobile deposit, or to have their check mailed. Deposit options are at the discretion of the sender. Not all options are required to be made available.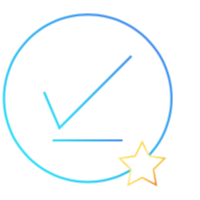 Deposit online
Bank accounts are instantly verified. Once onboarded, all future checks sent to the recipient's email will be automatically deposited.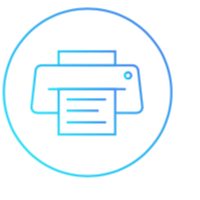 Print my check
Recipients Can print their checks to either bring to a teller or use the mobile check deposit feature of their mobile bank app.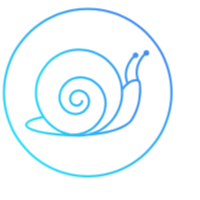 Mail my check
Recipients can also choose to have their check mailed via USPS First Class Mail
Related Posts
To Avoid Fraud, Avoid the Paper-Trail
A paper-trail not only makes a business susceptible to human error, but is also difficult to store and filter through in times of need.
What Are ACH Payments?
ACH payments can be confusing. You might have heard they can save your business with payment processing fees, but not sure how. We are going to cover what ach payments are, ach payments processing, and if ach payments are safe.
Fraud Control at Checkbook
At Checkbook, besides sending money and digital checks, we full-on stop fraud. In fact, we boast one of the lowest levels of chargebacks and fraud incidences amongst our peers in the payment processing community by orders of magnitude!