Top Takeaways from Nacha's Annual Conference
Posted by Checkbook on Apr 21, 2023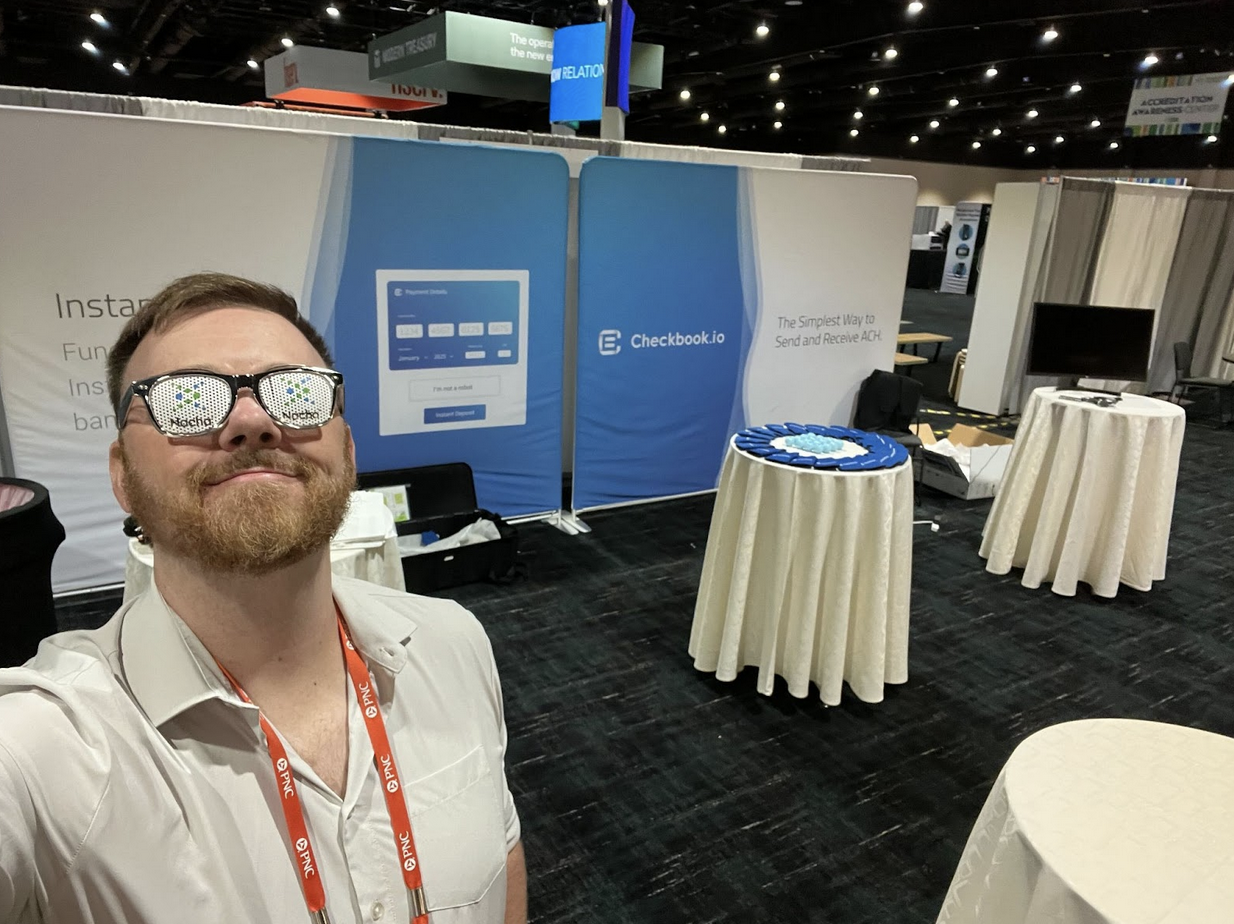 Nacha's annual conference is the place to be if you're in the payments industry, and this year's event—Smarter Faster Payments 2023—was no exception. From learning about updated compliance and regulatory standards to fostering relationships with like-minded payments experts, Nacha is an energizing exploration of all corners of the payments industry. If you couldn't attend this year's conference, we've wrapped up the most important takeaways—it's not a replacement for being there in person, but this should provide some motivation to join us next year:
Embedded finance is ramping up - Payment features are becoming increasingly relevant in embedded finance. Accelerated advances in payment rails are causing small to mid-sized banks and credit unions to search for partners that can help them get up to speed with the newest technology.
Safety is top priority - There's still significant concern around payment security and fraud prevention. Making sure payments get to their final destination is important to avoid losses and image risk. Checkbook's platform offers a low fraud rate that positions us as a leader in this front. A particularly important aspect of concern with security is how AI and face/voice matching could accelerate fraud. The AI boom is exciting, but holds many worrying unknowns.
Innovation is still king - Another common theme to this year's conference was differentiation. In other words, how is your business setting itself apart from the rest of the industry? What solutions do you offer that no one else does? How are you anticipating future pain points while offering effortless solutions to current ones?
These three subjects dominated the conference subjects and were the top subjects in casual conversation. That's a great indicator of their importance. As a business, prioritizing these concerns can help place you at the forefront of tomorrow's financial landscape and make you an even more trusted entity in the financial industry.
Related Posts
What is Instant Pay?
Checkbook's 'Instant Pay' pushes a recipient's funds into their checking account within 18 seconds!
Digital Check Solution Checkbook.io Makes Headway in Auto Finance
Baxter Credit Union, based in Illinois, has found a new solution to an old, and costly problem. David Brydun, vice president of consumer lending, exclusively told Bank Innovation that the financial institution has partnered with Checkbook.io on a digital check issuance solution that utilizes blockchain.
The Anatomy of a 99% Completion Rate
Most payments happen without payors or recipients ever having to think about them. And that's the way it should be—in a perfect world, every transaction would be seamless. But it's not a perfect world, and the reality is that only between 92–95% of payments are completed successfully. While at first glance, that statistic may not be jarring, but think of it this way: what if your paycheck bounced 8% of the time? Suddenly 92% seems a far cry from acceptable.